Verhaar Omega understands the importance of a reliable and robust compressed air system on our customers' vessels. Whether the system is used to start the main engines, supply air to control systems or is connected to the marine air system, it must be available 24/7.
Our compact screw compressors are provided with a compatible air tank and, if required, an air dryer. They are the perfect solution for the supply of compressed air on board. Common applications include compressed air, working air, strip pumps, clearing pipes and as air supply for face mask filters.
Our frame-mounted screw compressors are in and all wiring, the control panel, piping and
connections and (optional) air tanks are installed in the factory, so the compressor is ready for use immediately upon delivery. With robust and proven technology combined with a compact design, these compressors offer the ideal solution for all control or marine air systems.
All compressed air equipment complies with the specific rules and regulations applicable to inland shipping and with the SOLAS, IMO and classification society rules for seagoing vessels.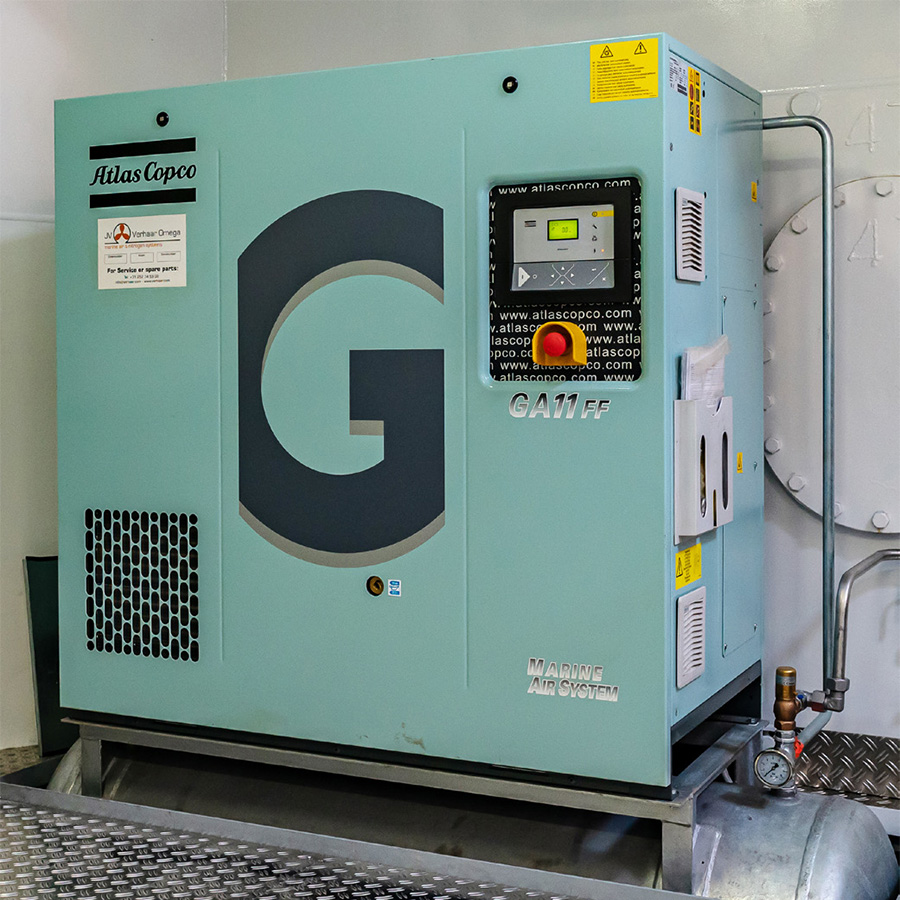 Starting air compressors and tanks
Air handling systems:
Marine and control air systems
Air compressors for unloading bulk goods
Air compressors for nitrogen generation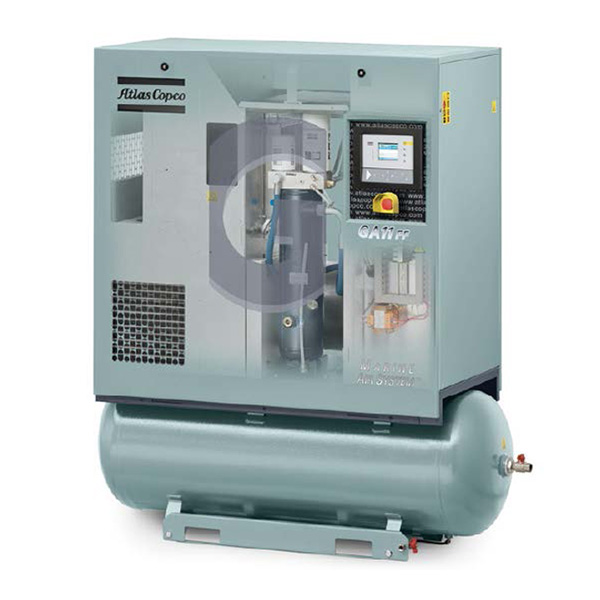 MAS GA 11 FF
11 kW screw compressor with built-in cooler
LT5
30 bar starting air Compressors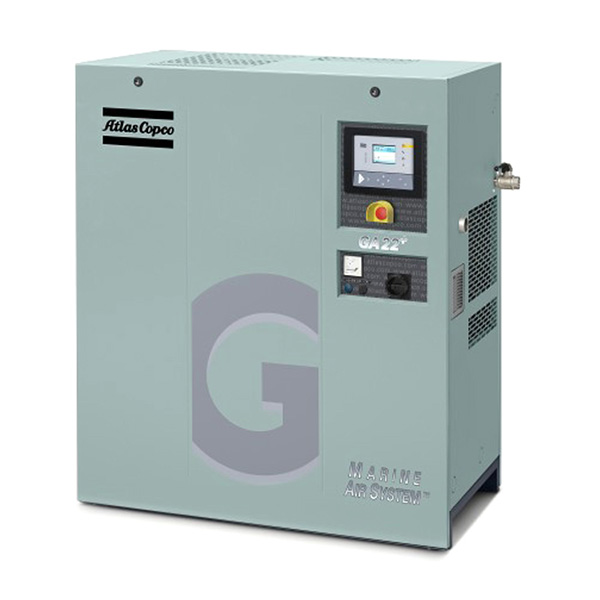 MAS GA 22 plus
22 kW screw compressor
Industriekade 28
2172 HW Sassenheim
Maasboulevard 180
3331 ML Zwijndrecht
Postbus 43
2170 AA Sassenheim
T: +31 (0)252 745 300
E: info@verhaar.com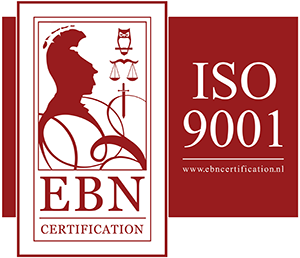 © 2022 Verhaar Omega | Privacy Statement