The Verhaar Omega control units are from the latest technology, and stil we continue to improve and innovative here too. We develop our control units in-house, which enables us to offer a wide range of options and quickly meet our customers' requirements.
We have various control units available, with a choise between panels with a separate steering lever and readout or a complete panel incorporating all controls. We also supply portable controls, for example for push barges and pontoons, which are also available in wireless versions.
All our current systems are supplied with VPN cloud access as standard. The readout panel can also be monitored (data monitoring, alarm history, etc.) by connecting it to a 4G network.
This also makes it possible for us to trace and diagnose any problems remotely. This feature can help save costs, because once the problem is localised, we can immediately arrange service locally through one of our affiliated service points along various shipping routes throughout Europe, saving on travel expenses.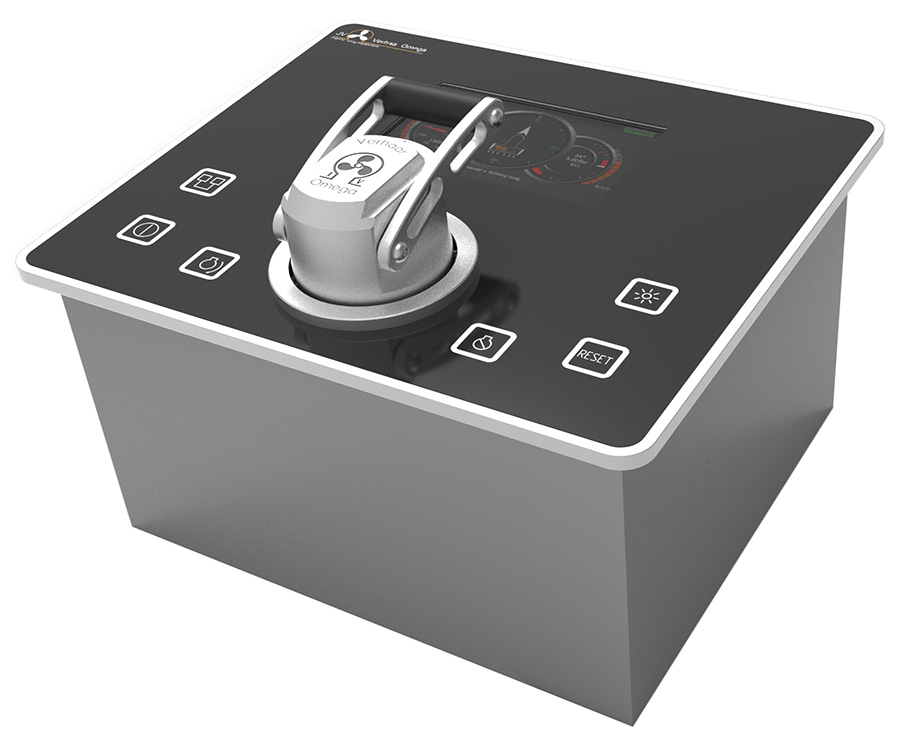 "Developments in autonomous navigation have not stood stil, and we have now updated several vessels with our autono- mous steering interface."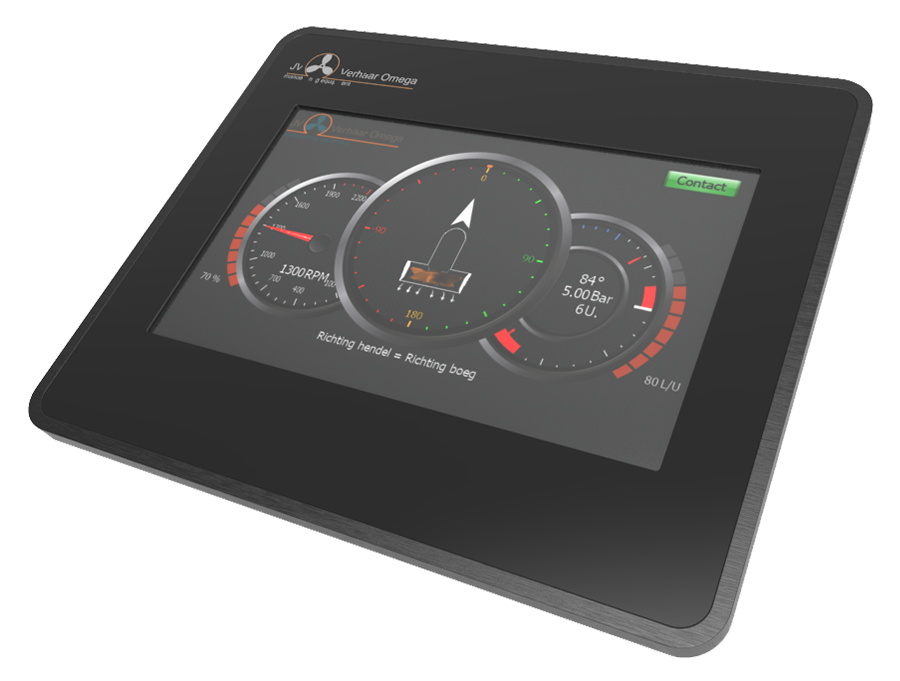 A single point of contact
In-house product development
User friendly
Interphases DP, autonomous and VDR available
Standard 4-languages (NL, DU, ENG, FR)
Specific customer requirements available
Touchscreen panels with colour screen
Fully dimmable panels (0% – 100%)
Cloud service
Industriekade 28
2172 HW Sassenheim
Maasboulevard 180
3331 ML Zwijndrecht
Postbus 43
2170 AA Sassenheim
T: +31 (0)252 745 300
E: info@verhaar.com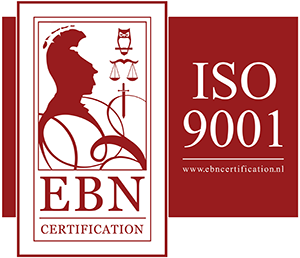 © 2022 Verhaar Omega | Privacy Statement