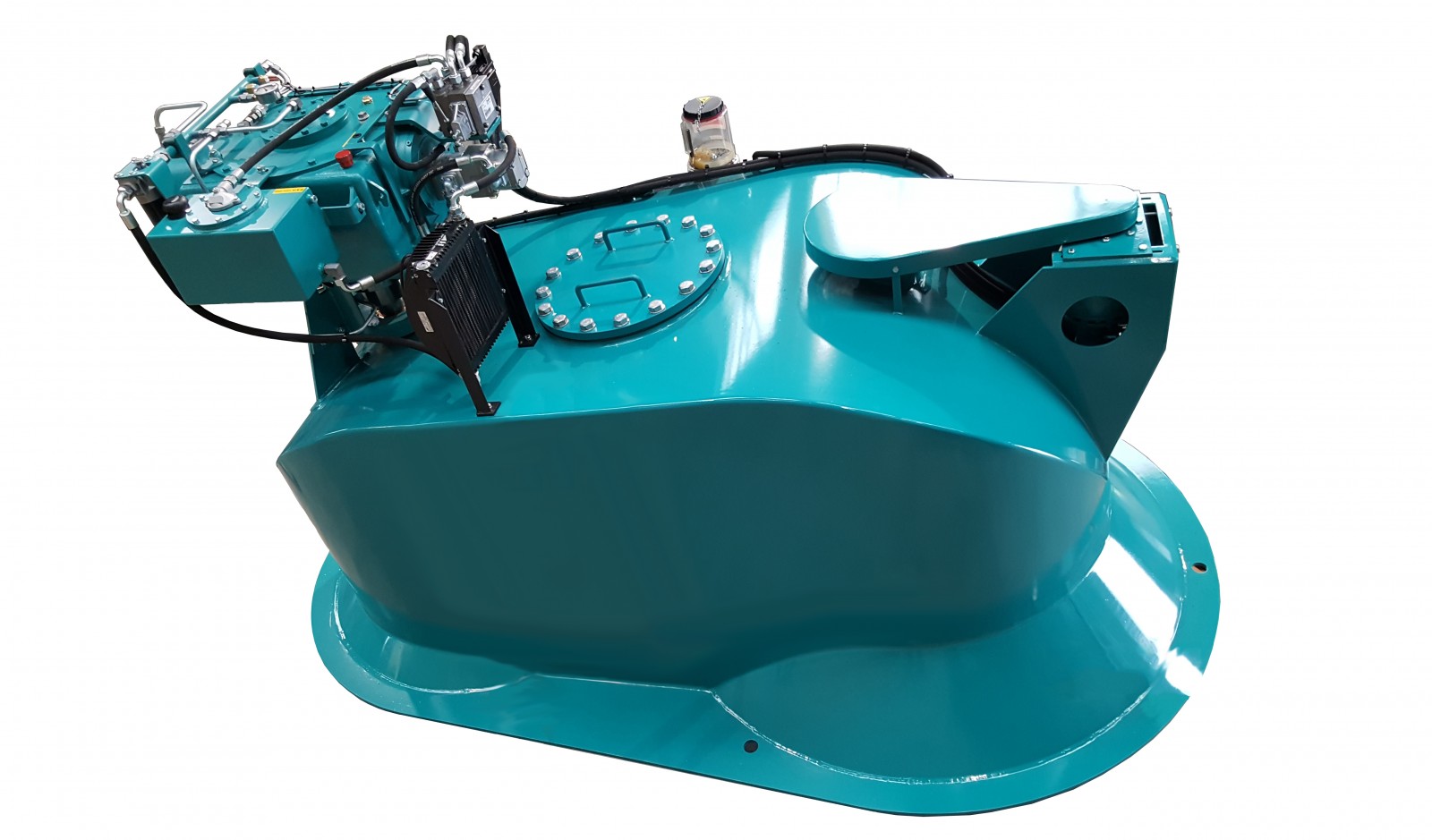 The Steering Grid can be used for main, as well as auxiliary, propulsion systems. Steering Grids are driven electrically, hydraulically, or by means of a diesel engine. Installed in a flat and horizontal part of the hull bottom, steering grids can improve the vessel's manoeuvrability and alternatively act as emergency (main) propulsion unit ('take-home device').
Especially for inland waterway vessels with an extremely shallow draught, combined with limited mounting space on board, and particularly suitable for retrofitting of existing vessels, Verhaar Omega's Steering Grids are recommended as an even more compact alternative to the Channel Thruster.
Verhaar Omega's Steering Grid features an integrated horizontal propeller/impeller, which pumps water from under the vessel, inward, through a channel to one side (forward or aft) of the unit. Once inside the propeller channel, the water flow is deflected to the other side through a 180° elbow section, into an outlet channel. The outlet channel has a downward facing grid, which is 360° rotatable clockwise or counter-clockwise. As the grid comes with slats, which are laterally at an angle, the thrust can be directed accurately to the desired side. Thrust force is dependent on the rotational speed of the driveshaft, and the steering grid is available in a range from 50kW up to 662kW. The Verhaar Omega steering grid accommodates two separate drive units: one for the propeller and another for the rotating grid.
Steering Grid – Characteristics
Full thrust in all directions (360°)
Suitable for auxiliary or main propulsion system
Generating thrust, even at sailing speed of 6 to 7 knots

Propeller rotates in one direction – no reverse gear
Compact design – suitable for small engine rooms
Suitable for retrofitting on existing vessels
No protruding parts under vessel – reduced risk of damage 
Steering Grid – Scope of application
Every inland waterway vessel with shallow draught, i.e. barges, dredgers, pontoons etc.
Vessels requiring a take home device – emergency propulsion
Please fill in our contact form and we will contact you soon.